Top Automatic Litter Boxes of 2017
#1
The Litter-Robot Open Air III is our top-rated automatic self-cleaning litter box. The quality and functionality of the Litter-Robot is unmatched in this market. Quality design, tons of user-friendly features, and no proprietary parts make the Litter-Robot our top pick.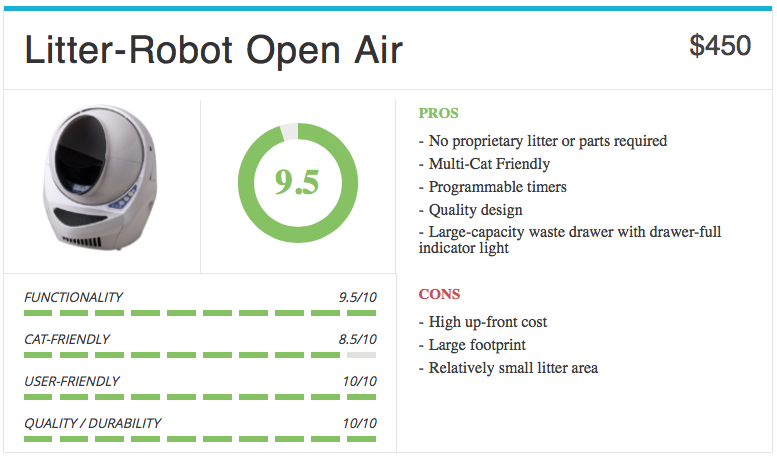 Buy Now
Read the Full Review
---
#2
The CatGenie is the only fully automatic litter box on the market. Not only does it do the scooping for you, but it also disposes of it through a drain line. If the thought of never having to scoop or even throw out kitty litter is appealing to you, this might be the perfect product for your home.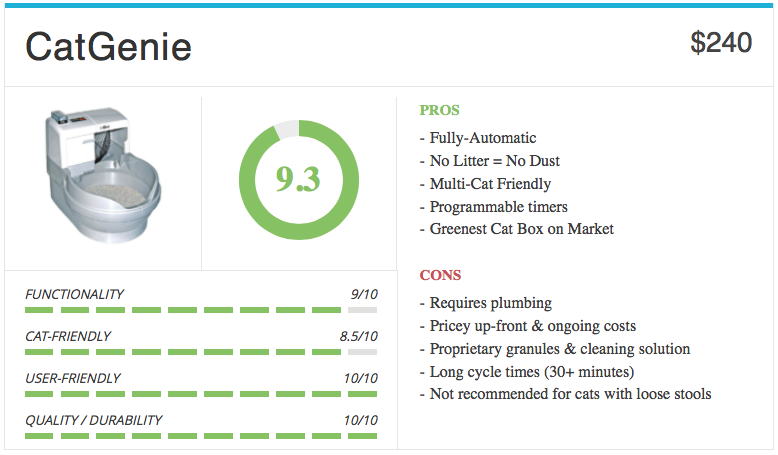 Find it on Amazon
Read the Full Review
---
#3
If you're tired of scooping cat litter and you're ready for a dust-free alternative to traditional litter, the ScoopFree Ultra Self Cleaning Litter Box might be the perfect solution.  This affordable litter box is quiet, durable, and makes cleaning a breeze.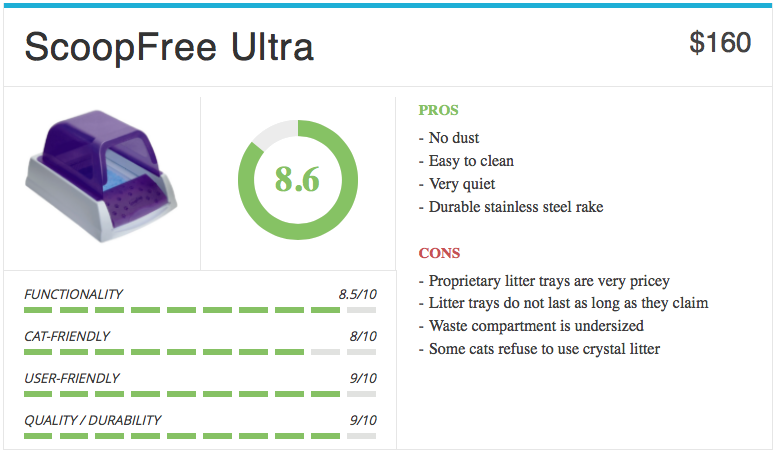 Find it on Amazon
Read the Full Review
---
#4
The LitterMaid Automatic Self Cleaning Litter Box is a no-frills product that will save you considerable time scooping the litter box. LitterMaid's line of products have a number of great features at an affordable price that makes it easy for a lot of cat owners to overlook some of the shortcomings.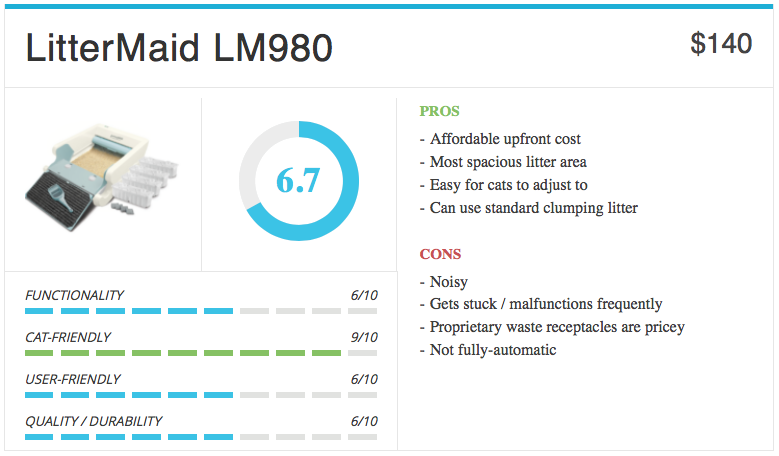 Find it on Amazon
Read the Full Review