The Lotus Branch and Lotus Leaf Cat Shelves by The Refined Feline are our top-rated cat shelves. Their beautiful modern design, quality craftsmanship, and cat functionality put them a level above the competition.  These heavy-duty cat shelves are made of wood veneer and come in mahogany or espresso.  The Refined Feline covers all the bases from providing wooden screw caps to cover unsightly holes to velcro carpet coverings to make cleaning a breeze.  At over 5 feet in length, the Lotus Branch Cat Shelf is the largest cat shelf we've seen.  So while these shelves come at a hefty price, you get a lot of bang for your buck.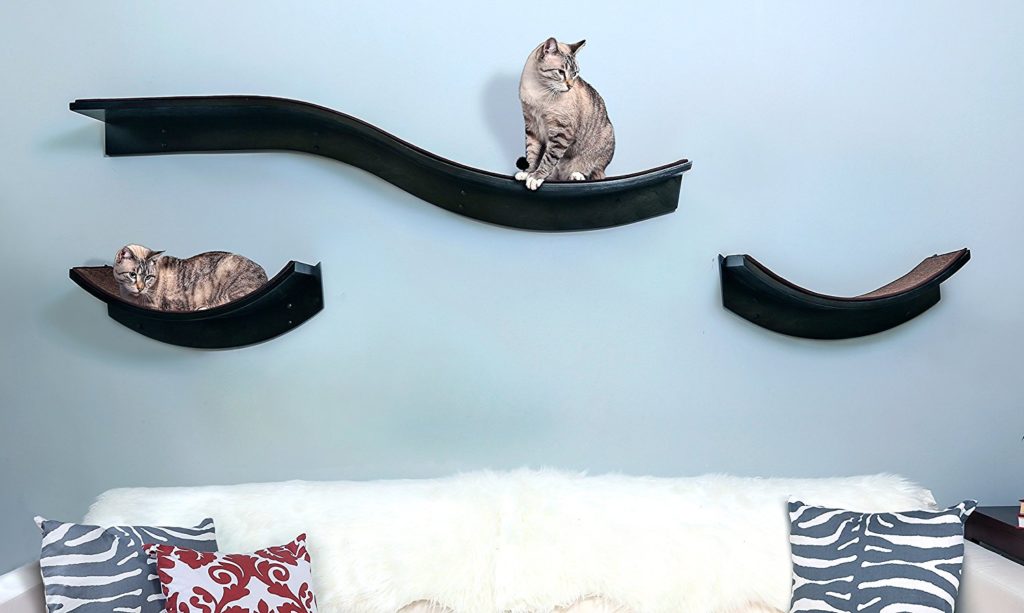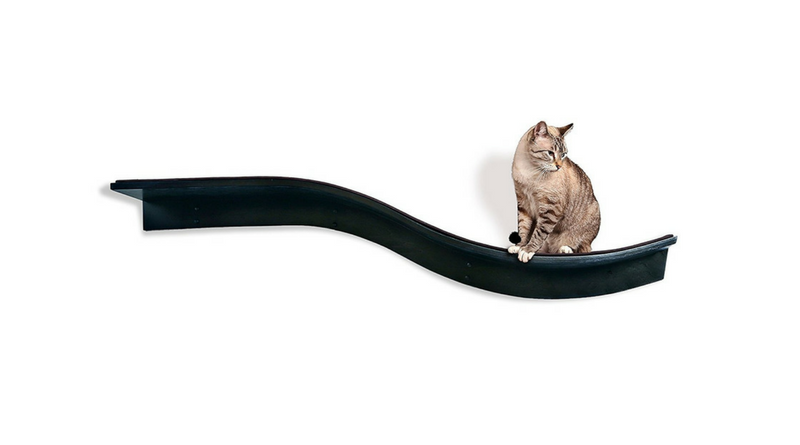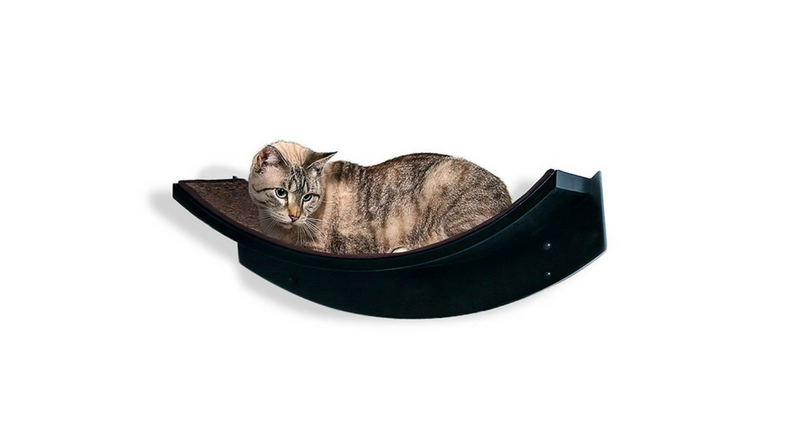 The Refined Feline Cat Clouds Cat Shelf is a sleek looking piece of furniture that both you and your cat will love. These heavy-duty metal cat shelves are incredibly durable. And the faux sheepskin pads ensure they are comfortable and safe for your cat to climb or lounge on.  These cat shelves made our list of Top Picks because they are high quality and affordably priced.  For about $100 you can have ample climbing and lounging space for 2 cats.  Most of the cat shelves we've reviewed are smaller and cost twice as much.  So if you're looking for a great value and you're not interested in building your own cat shelves, the Cat Clouds are an excellent choice. 
The Curve Wall-Mounted Cat Perch by Akemi Tanaka is one of our top-rated cat shelves. This cat shelf blends in seamlessly with your modern décor while providing your cat with a prime spot to lounge.  The Curve Wall-Mounted Cat Perch offers the perfect balance between owner-friendly aesthetics and cat-friendly functionality. Curve makes an excellent windowsill perch or an elevated bed.  Those are just a few reasons we decided to give the Curve a spot on our Top Picks list.