KONG Cat Cozie Kickeroo Catnip Cat Toy Review
---
The KONG Cat Cozie Kickeroo Catnip Cat Toy is a smaller, cuddlier version of the top-rated KONG Kickeroo Catnip Toy. While the KONG Cat Cozie Kickeroo is in fact a catnip toy, it is more popular amongst kitties as a comfort toy.
The KONG Cat Cozie Kickeroo Catnip Cat Toys come in 3 different adorable styles – Frog, Bear, and Raccoon. Unfortunately they are randomly assorted, so you don't get to pick which one you receive. They are approximately 9" in length and are made of an ultra-soft plush fabric. The body of the toy has catnip in it, but not nearly as much as the standard KONG Kickeroo. The crinkle tail is a feature that your cat will either love or hate.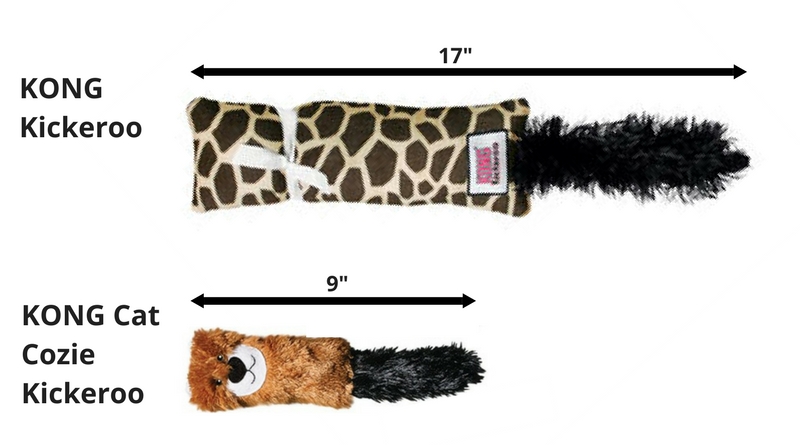 The size of the KONG Cat Cozie Kickeroo is a bit awkward. It is too small for optimal kicking, and too large for most cats to carry around. It is however a good size for wrestling and snuggling.
Tip: Keep your catnip and catnip toys in the freezer to preserve the freshness of the catnip. It's also a good idea to keep your catnip toys in rotation so your cat doesn't get bored as quickly.
SaveSave