---
Summary
The Vesper V-Base is the basic model in Vesper's V-Line collection of furniture. This low-height cat tree has it all – A lounging cubby, scratching post, and even a cat toy! This elegant cat tree is a very affordable option for single cat households.
---
Specifications
The Vesper V-Base Cat Tree is the basic model in Vesper's V-Line furniture collection. It stands 32 inches tall, consists of a cube tunnel, platform, and is supported by 2 sisal scratching posts. Removable memory foam cushions are on all surfaces. A ball and string toy is suspended from the corner of the platform. The V-Base is made of MDF and comes in three finishes- walnut, black and red.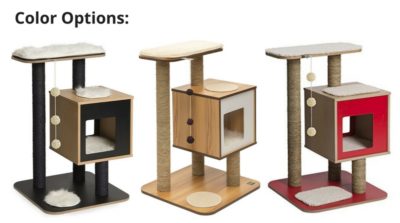 Overall Dimensions: 22"L x 22"W x 32"H
Item Weight: 35 pounds
Platform Dimensions: 22" x 11"
Cube Dimensions: 14.5" x 14.5" x 14.5"
Cube Opening: 8" x 8.5"
Assembly
Assembly is a bit of a pain due to bad instructions, but it can be accomplished in about 20 minutes. We highly recommend you check out the instructional video prior to starting. It definitely helps! Everything you need is included with the cat tree.
Appearance
The Vesper V-Base is a tasteful piece of furniture for your cats. Compared to a normal carpeted cat tree, the Vesper V-Base is a huge improvement. It is modern enough to blend in with your décor but not so modern that it could be mistaken for anything but a cat tree.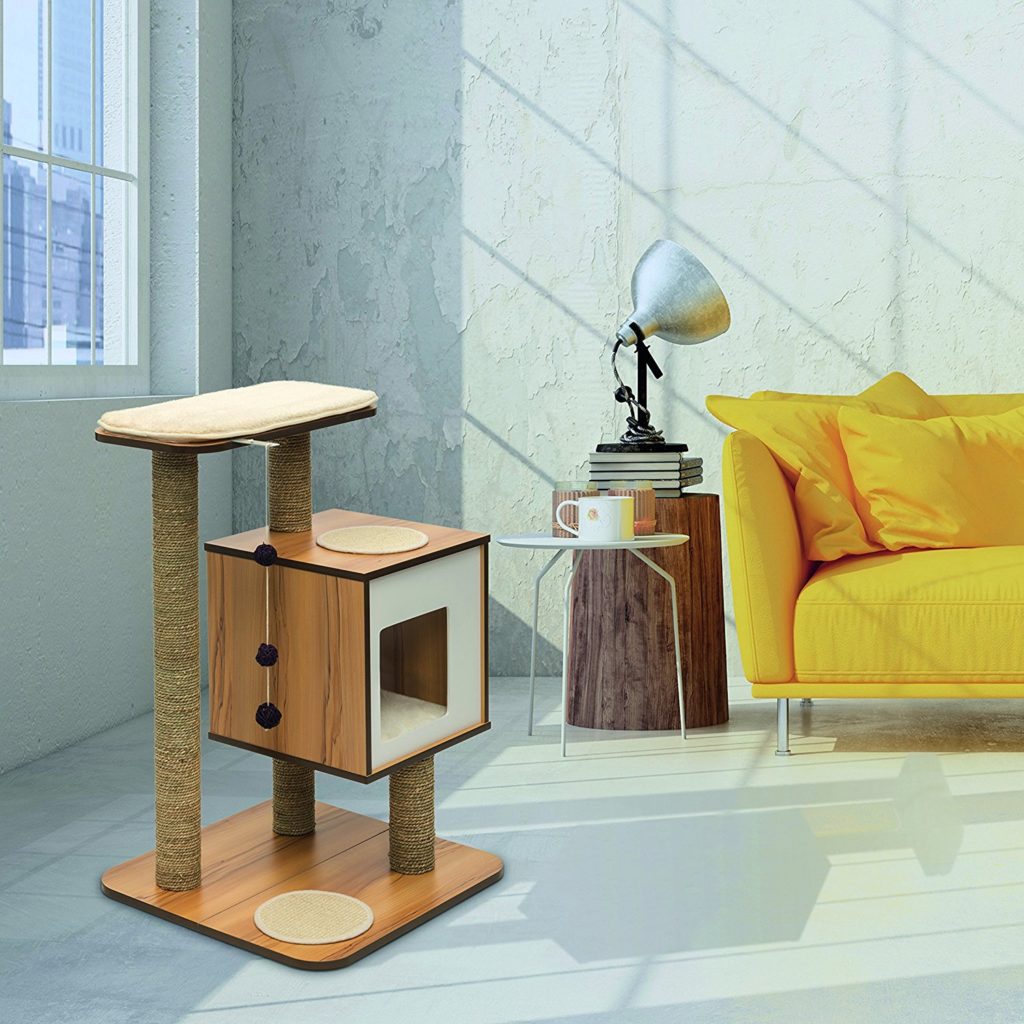 Cat-Friendliness
The Vesper V-Base Cat Tree gets a decent score for cat-friendliness. The full-height scratching post is a nice feature your cat will appreciate. And the rounded edges and cushioned platforms make this cat tree safe for rowdy cats.
While the Vesper V-Base isn't nearly as tall as the V-High Base, it is a good height to be placed under a windowsill. The low height also means it is more stable than average.
The cube is appropriately sized for the average cat. If your kitties are over 15-pounds or have a large frame, they are probably not going to find this cube very comfortable. The small 8" opening certainly won't help matters. Fortunately, the platform is large enough for climbing and lounging.
The dangling toy is definitely a cat-friendly addition, but don't count on it lasting forever.
Quality
As with the other products in the Vesper V-Line, the Vesper V-Base is a quality product for an affordable price. The quality of design is exceptional for the average-sized cat. We like that Vesper chose to use Velcro for the removable cushions. This certainly makes cleaning much easier.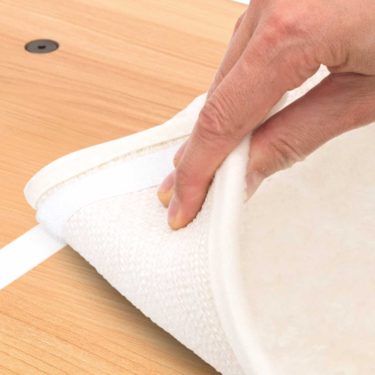 Pros
Great value
Elegant design
Removable Velcro cushions
Great for scratching and lounging
Very sturdy
Cons
Cubby is too small for XL cats
Most cats prefer taller cat trees
Looks like a cat tree
Scratching post and cushions wear out
Summary / Recommendations
The Vesper V-Base Cat Tree is a well-designed, attractive-looking, cat tree for a great price. It's 32" height makes it ideal for placement below a window. We recommend the Vesper V-Base for single cat homes that are looking for an affordable alternative to a carpeted cat tree.
For multi-cat households, the Vesper V-High Base would be more appropriate because of the increased size and variety of perches.
Original Post Date: 8/16/16